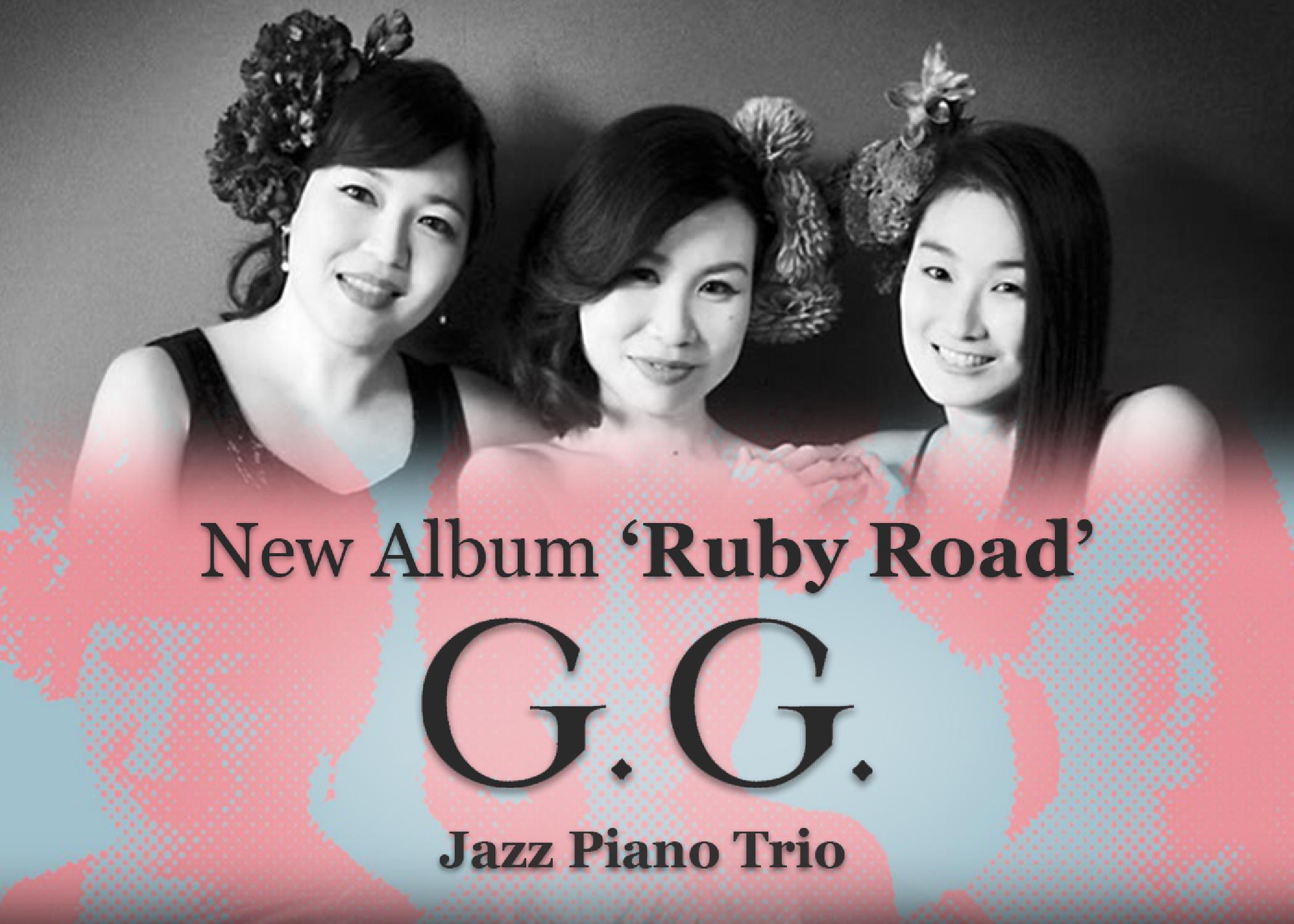 I am very happy to announce complete detail about
G.G. "Ruby Road" release tour in Austin 2016!!
====  CD teaser  http://www.youtube.com/watch?v=8xlrDLQ5rPc 
====  My Bio page BGM is the title track of "Ruby Road"
G.G. Groovin' Girls Jazz Trio Concert 
    Hosted by JASGA (Japan America Society of Greater Austin)
    on Monday March 21st  
    at Boyd Vance Theatre  Carver Museum    
    address : 1165 Angelina St, Austin, TX 78702
    Doors at 7pm Concert at 7:30pm Ticket : $15/$20

    reservation
     http://jasga.org/news/announcements/jazz-concert-female-jazz-trio-gg
 G.G. live at the Elephant Room 
    on Tuesday March 22nd
    Elephant Room is the historical Jazz Club in Austin,  
    Just celebrated 25th anniverssary in January 2016.
    Underground jazz bar with more than 20 draft beers & wines by the glass.
    Address: 315 Congress Ave, Austin, TX 78701
    Bar open at 5pm , Concert at 9:30pm - 1:30am
    Phone:(512) 473-2279
G.G. CD release Party
    Small house concert at Sharp's house in east Austin near Fiesta Garden.
    Doors at 6pm    Concert 7pm - 8pm     ticket : $25
    We will serve Japanese snacks and drinks. BYOB is welcome, too.
    Please contact us at  
    ggaustintour@yahoo.com   for reservation (name and number of people).
    We will send you a confirmation email with venue address.
    Space is limited, you can reserve seats by advance ticket purchase
    if you have a paypal account.