I am very so sorry not to update news like ....2years! Here we are now in 2020, everyone quarantined from Covit 19 now
2018, and 19 had passed with light speed, Sarah Sharp got listed on Starbucks play list of 2019 fall, her song 'Phoebe's Dream' and 'For Your Love' were lotated in all the Starbucks shops in US. I don't know how many Starbucks in US but like hundreds or a thousand? 
This year, started with tragedy, my Jazz at Noon pianist, great composer and my dear friend Rich Harney passed away suddenly, unexpectedly.
It still hasn't settled on my heart, I just can't believe it. But please rest in peace Rich, we are continued playing his tons of great compositions.
In February, I was featured in the video produced by KUTX 98.9 Austin TX with the Jitterbug Vipers, this was filmed early last year.
And, in March, I was included in the Tribeza magazine article of female drummers in Austin TX, too!
click here to read the article! http://tribeza.com/magazine-currentissue/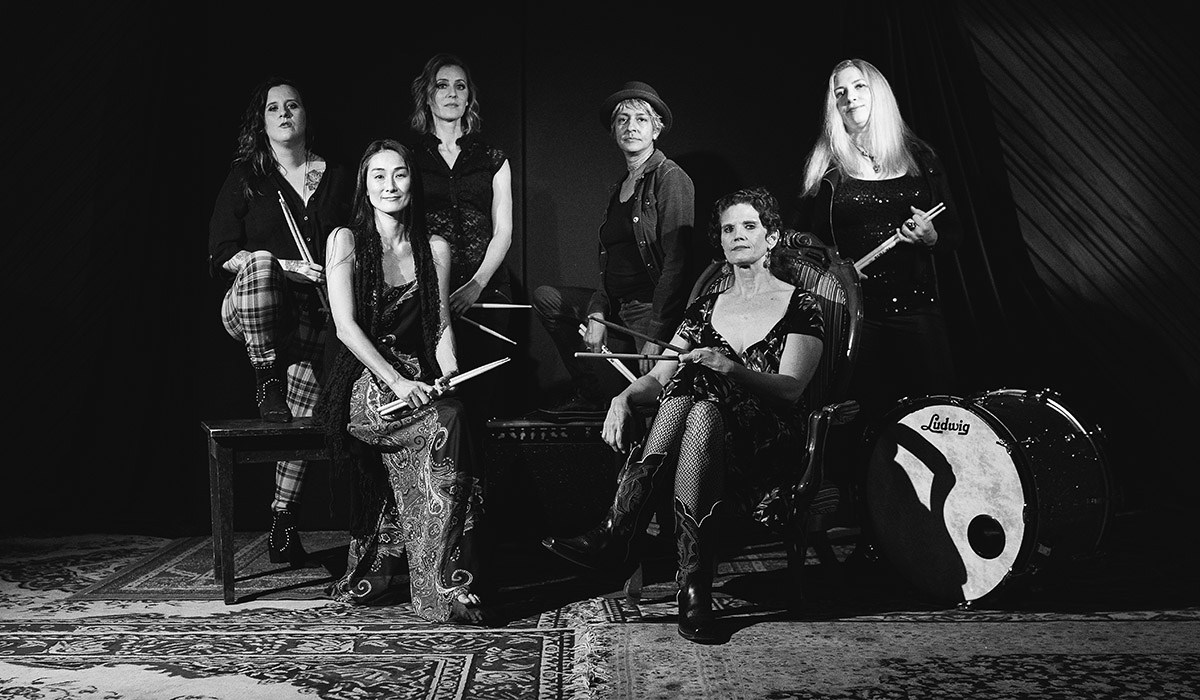 Now, we are all sealed at home at least until May 1st, when all the bars and restaurants reopen.
We just started streaming our shows from our home, like dozens of Austin local musicians, because of that Austin is the live music capital of the world, no live means no job, no income for us. Our patron organizatiin Black Fret started fundraising live stream show for us all.
Sarah Sharp got listed on last Thursday, we played in highly risk managed circumstance, outdoor stage of the Stoltz Garden.
please watch us here, we starts around 30 minutes from begining  http://www.facebook.com/BlackFret/videos/240192700484142/ 
And they are keep streaming for fundraising, keeping Austin as the Live music capital of the world. Please check thier website, watch how we are doing, become the Black Fret member!